Title of the work
Asterix and Cleopatra [Astérix: Astérix et Cléopâtre] (Astérix, 6)
Country of the First Edition
Country/countries of popularity
Worldwide
Original Language
French
First Edition Date
1968
First Edition Details
René Goscinny, Albert Uderzo, Astérix et Cléopâtre. Paris: Darguad, 1968, 48 pp.
ISBN
9780752866079
Genre
Comics (Graphic works)

Target Audience
Children (and Young Adults)
Cover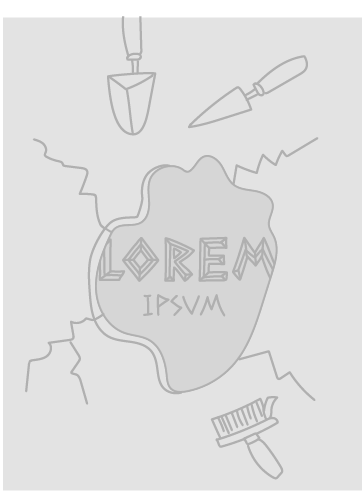 We are still trying to obtain permission for posting the original cover.
---
Author of the Entry:
Agnieszka Maciejewska, University od Warsaw, agnieszka.maciejewska@student.uw.edu.pl
Peer-reviewer of the Entry:
Elżbieta Olechowska, University of Warsaw, elzbieta.olechowska@gmail.com
Susan Deacy, University of Roehampton, s.deacy@roehampton.ac.uk
Adaptations
The movie Cleopatra, dir. Joseph L. Mankiewicz, from 1963 with Elizabeth Taylor as Cleopatra, purely based on historical events, was the direct inspiration for the authors.
The animation Asterix and Cleopatra, realised by René Goscinny and Albert Uderzo, Belvision, Dargaud Films, 1968, 72 min.
The movie Astérix & Obélix: Mission Cléopâtre [Asterix & Obelix: Mission Cleopatra], dir. Alain Chabat, 2002, 107 min.
Summary
Asterix and Cleopatra is the 6th part of the series about a brave Gaul and his friends. Every story and series have similar outline. Smart Asterix and strong Obelix obtain enourmous power thanks to magical potion prepared by Panoramix an old druid. Magic potion helps to fight the Romanians. Asterix and Cleopatra begins with an unexpected visit of an architect named Numerobis from Alexandria. He interrupts the Gaul's daily routine to ask for help in building a palace in Alexandria. His Queen Cleopatra bet with Julius Caesar that Egyptians would build the palace in three months. Asterix, Obelix, and Panoramix along with their dog Idéfix decide to help Numerobis and set out for Egypt, where they prepare a magical potion which gives enormous strength. Drinking that potion allows them to build the palace very quickly. A second architect, jealous about this success, doesn't let the construction proceed and creates many intrigues to interrupt the work. Caesar also doesn't want the construction to succeed; he attacks and destroys the new palace. At that time Cleopatra arrives in Alexandria, talks to Caesar and puts the work back on track so the palace can be finished on time.
Analysis
Asterix and Cleopatra is one of the most popular stories about Asterix the Gaul. It describes in a humorous way the times of Cleopatra and Julius Caesar, who initiate the whole adventure in this story. Cleopatra is shown as a very confident woman, who knows what she wants. She doesn't see herself as a ruler inferior to Julius Caesar or any other. She is very strong and proud as a Queen. Cleopatra also has very strict moral rules when it comes to her employees. They get rewarded for getting the work done well and punished with death if they fail. Her employees get eaten by crocodiles. She has a very specific appearance. She is small, with a snub nose, a jeweled wig, and a headband with a cobra motive "The Royal Ureus" a symbol of a royalty and deity. Depiction of her make up in this book might have influenced famous movie Cleopatra from 1963 with Elizabeth Taylor in the lead role. Elizabeth Taylor's make up is very similar to the one we can see in the comic book about Cleopatra. The colors and the oriental kohl line on her eyelids are the same. This makeup was a huge inspiration for many women in the 1960s
Julius Caesar is shown as a man who always must be right and wants to win no matter what the costs are. To win the bet with Cleopatra he attacks the construction site to destroy the nearly-finished palace. Although he is so powerful he is afraid of his beloved Cleopatra and her reactions so he is very gentle, when she is around. Caesar's appearance is very similar to the historical representations of him from the ancient times.
Readers meet not only the two historical and famous characters but also learn about culture of Ancient Egypt. This comic book represents a wide spectrum of art (pyramids, Sphinx, reliefs) and also describes well relations between the ruler and his minions and slaves. We can also learn how Cleopatra's country functioned and how it was developing. We can also get to know about people's daily routine, what they ate and how they took care of their personal hygiene (famous Cleopatra bath). Popular opinion about her famous bath is that she used to take baths in donkey's or goat's milk to have beautiful, smooth and delicate skin. This motive was emphasized in animation from 1968 Asterix and Cleopatra and also animation from 2002 Asterix and Obelix: Mission Cleopatra. In these days many cosmetics based on milk promise to have a smooth and delicate skin like Queen Cleopatra.
Asterix has a very unique and humorous reception of Antiquity and refers to French patriotic feelings with an early national history which makes the whole series so irresistible and loved among readers. The series of comic albums about Asterix is one of the best known in the world.
Addenda
It was first published in the Pilote magazine, issues 215–257, in 1963, en.wikipedia.org (accessed: September 14, 2018).